Disclaimer: This article includes affiliate links, which means I receive a small commission when you purchase through my links, at no additional cost to you. Please know that I only promote what I personally use and love. Read full disclaimer here.
A few months ago, I sent a single email that brought in over $2500 and changed my view of email forever.
It was a last-minute decision, really. I had a quiet month and wanted to fill it with a few projects. So I figured I'd try selling to my list—something I hadn't done much of before.
First, I put together a straight-forward offer—6 hours of copywriting time from me, completed in one go. People often call this a day rate.
In the email, I talked about the benefits of working with me in this way, gave examples of how you could use the time, and outlined what would happen after purchasing. I then threw in a few testimonials. In this case, the testimonials were specific since I'd actually offered this package before in the past.
Finally, I let everyone know I had only two spots. First reply, first served.
No landing page, no countdown, no video—just one email.
Now, I've been publishing blog content for 2.5 years now. And while I could have been doing a lot more to grow my list, I've been happy with the audience that's steadily grown through some basic organic marketing. So that email went out to 799 subscribers.
…And can you guess what happened?
I filled the spots in the first hour.
Not only that, but I had even more interest than I'd expected. I ended up opening a third client spot, and then added another two more folks to a waitlist with the promise that if I ever offered this service again, they'd be the first to know.
3 clients and 2 leads from one stinkin' email. I was a happy girl.
That day, I realized I'd gotten email all wrong
Which feels ENORMOUSLY silly to say, considering my background is literally in online marketing. I've managed email lists of 80,000+ subscribers. I feel like I should Know Some Things by now.
But here's what I had missed: I thought you had to have a big list to get big results. I thought I couldn't really make significant sales from my list until I had at least 1,000 subscribers. And even then, I thought you couldn't really make sales if you didn't do a full launch.
Where did those beliefs come from? Who knows. But my point is this: Hoo boy, I WAS WRONG.
(And I'm so glad I was.)
The truth is you DON'T need a big list to get clients from your emails. You just need to deliver value up front. Build rapport with your readers. Then, you can start sending a few promotional emails… Even while your list is tiny!
So if you've been thinking about starting a list for yourself—or you've even tried to start one and fallen behind—this article is a breakdown of what to consider and how to get started.
But spoiler alert: An email list might not be right for you. I'll walk you through that decision process in a moment. But first, let's begin with…
Why should you start an email list?
There are a lot of reasons. And not all of them are financial.
Reason #1: Serve more people
The reason a lot of us start our own businesses is because we want to have a career that helps people. But our impact is limited when we're serving one client at a time. However, when you build a list, you're making connections with tons of real people who are eager to learn from you.
My philosophy has always been to charge appropriately for my work so that I can give the rest away for free via content and trainings. Instead of serving just one client at a time, a list lets you help hundreds or thousands of people at once. And I can't tell you how fulfilling it is to hear from you guys when something I've shared has helped you. (Thanks so much for your emails!)
Reason #2: Sell on command
Got a new offering? Need to pad a slow month? You can book yourself up with just a few emails—or possibly just one, like I did.
What's amazing, though, is you don't need a big list to get results.
Now, I sent mine to 799 subscribers. I know that can feel totally unreachable. (It was to me.)
But let's do the math: if 5 people out of 799 were ready to purchase after one email, then it's very possible 1 out of 160 subscribers would be ready to buy. And that's not even accounting for the fact that when your list is just getting started, you tend to have much higher email open rates.
Plus, I sent just one email. You can bet your butt that a resend to unopens or a second email altogether would have brought in even more interested folks.
Reason #3: Release a one-to-many program
Creating a course, digital product, or group program is a long-term goal for a lot of freelancers and coaches. But those are typically sold at a lower price than one-on-one work. So you need more people in your network in order to make the necessary sales.
How do you get a bigger network? You can spend every free night bouncing between networking mixers… or you can build an email list.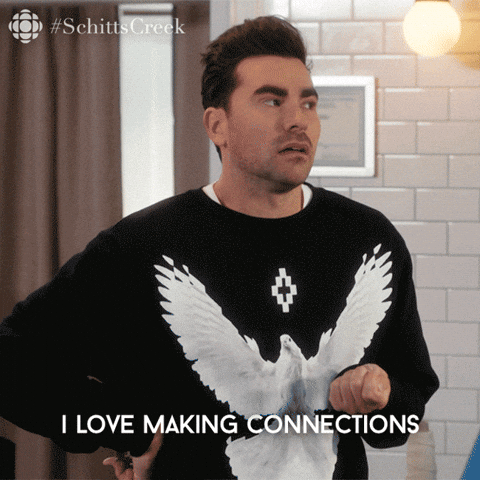 Reason #4: Own the access to your audience
Listen up: You might be reading this and thinking, "Well, I have my following Instagram/Facebook/LinkedIn/blah blah blah, and that's basically the same thing as a list."
Almost! Yes, a social media following is an audience that may be interested in buying things you promote. But they're also not permanent. You don't own your following on social media. At any time, the platform could change their algorithm and you could lose your reach overnight.
And suddenly all your biggest fans are left wondering what happened. Or more likely, forgetting you exist. It happens.
With email, you have to follow a few laws and tell Gmail users to move your emails out of the "Promotions" tab… but other than that, you always have a direct line of communication to the people who want to hear from you. CAN YOU SEE HOW HUGE THIS IS?
But okay, an email list isn't for everyone.
It takes work to grow, and you have to email them at least every other week (and I recommend every week). That's a lot of work. And it's a long game—you have to have patience for a few months at least before you feel like you're going somewhere.
So, is it worth it? Maybe. Maybe not. Here's what to consider.
Should you start an email list for your business?
Answer these questions:
How do you like to work?
Do you prefer having a lot of different clients with smaller projects, or do you like going deep with just a few clients?
If you like having just a few clients at a time, you don't need a list. It might even be a distraction. You're likely probably better off finding your folks through referrals and general networking.
Do you want to eventually release a course, digital product, community, or group program?
Theoretically it's possible to do without a list. Some people launch their first round of a program to people they already know, and work on list building later. It's possible, especially if your program is especially small (such as a few people you go deep with).
But realistically, life is going to be much easier if you have a list that you've been nurturing ready to go when you launch. Because your network is limited. You'll run out of potential customers pretty quickly.
My take? Start building your list today. Future you will thank you.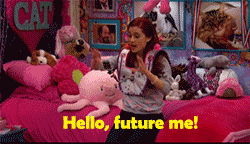 Do you like working behind the scenes, or do you feel it's time to start building your authority?
Some service providers are happy working behind the scenes of their clients' businesses. That's totally fine! A lot of my friends have created some serious financial security by taking just a few clients at a time and sticking with them for months or years at a time.
But others want to have a more visible role, and impact more people. If that's you, list building is a great way to amplify your efforts. Instead of just publishing one-off guest blog posts or showing up for a few talks or podcasts, you bring people into your network—and keep them there for the long haul.
Do you already have a following on social media?
Things might be going great right now. But if you aren't actively using that social media reach to grow a list… you're playing with fire. You need to start asking those followers to sign up for your emails, pronto!
How to start building your list
Have you decided list building is the right path for you? Awesome. The good news is you can get started relatively quickly, and with absolutely zero financial investment up front.
Step 1: Set up an account with an email marketing provider
There are lots of different email marketing platforms out there, like MailChimp and Drip and Constant Contact and ActiveCampaign.
I've tried a lot of them in the different roles I've held over the years. But for online service providers, my hands-down favorite is ConvertKit. <–That's an affiliate link, but I'd promote it even if it wasn't. Because ConvertKit is what I use for my own business. I recommend it constantly because it's so easy for beginners while also providing a lot of the tools you'll need as you grow.
Now, ConvertKit used to cost $29/month to get started. But they JUST announced that they have a new free plan for affiliates (how's that for good timing?). If you use my link, you can have up to 100 subscribers at no cost, which is totally enough to get started. And by the time you have to start paying, you'll be well on your way to using it to bring in more clients. (Hello, investments that pay for themselves!)
Step 2: Set up a form
Most (or all?) email marketing platforms come with a form tool, where you can build a form to put on your website. People then can sign up through the form to become subscribers.
Don't have a website? ConvertKit also lets you build good-looking landing pages (a free-standing page where a form lives), so you have a link you can send directly to people. Easy peasy.
Make the form enticing
Now, how do you get people to give you their emails? You have to make it worth their time. Remember, they're always asking in the back of their mind, "Well, what's in it for me?"
When you're getting started, keep it simple. On the form, you might write something simple like "Subscribe to receive weekly tips & advice on [your area of expertise]."
And side note—Even if you have just 2 subscribers, you should be emailing them consistently. At least every other week, and ideally at least once a week. (Though you can send even more if you're sending good stuff.)
Once you have a few subscribers…
To take it to the next level, you may want to create a lead magnet—also known as a reader magnet or opt-in incentive. This is a free download or resource they get in return for signing up for your list.
(Want to learn how to make your own? Grab my free lead magnet guide—no email required!)
Step 3: Get the form in front of people
When you first start list building, just focus on getting 5 interested people on the list. Send the landing page link to your mom, your grandma, past coworkers, and new business friends. Tell them what they'll get by subscribing (no need to be weird about it—just let them know there's no hard feelings if they don't want to subscribe).
A more long-term strategy for list growth, though, is to start producing consistent content (a blog, podcast, or video show) and attach your form to each post. This does two things: First, it helps you bring in more subscribers as your content gets in front of more people. And it also gives you something to email out to your existing subscribers every week.
Ready to do this?
For most creative entrepreneurs, an email list is the BEST investment you can make in the future of your business.
Get started:
Go set up your account with ConvertKit* and make your first form or landing page.
Set an hour aside tomorrow to invite a few people you know to subscribe using the landing page link.
Grab the free lead magnet guide from yours truly (no download required)
And finally, let me know if you've got questions. Pop 'em in the comments below and I'll get back to you asap.
Jessie
---
Feature image by bruce mars from Pexels
* Denotes an affiliate link, which means I receive a small commission when you purchase through my links, at no additional cost to you. Please know that I only promote what I personally use and love. Read full disclaimer here.